The Much-Awaited New-Age AI & Analytics Event of 2023
The Much-Awaited New-Age
AI & Analytics Event of 2023
150 CXOs | 35 Stellar Speakers | 15 Sessions | 500+ Participants
150 CXOs | 30 Stellar Speakers
15 Sessions | 500+ Participants
Friday, 17th February 2023
Radisson Blu Hotel Outer Ring Road
Marathahalli, Bengaluru
"The Next Enterprise Transformation & Innovation will come through AI, from there on, it will be AI Strategy led Transformation & Innovation"
3AI, India's largest platform & commune for AI & Analytics leaders, professionals & aspirants with 575+ top-of-line, marquee & eclectic leaders and 23000+ members have been associated with impeccably executing 450+ pathbreaking & differentiated events, summits, conclaves, speaking engagements & interventions to bring out the best-in-class themes and novel topics on AI & Analytics for mindshare accentuation, branding & visibility, knowledge augmentation, professional development for our thought leaders, members, partner brands and ecosystem.

In the continuum of our endeavour to continuously up the ante and challenge the status quo:
BEYOND 2023 is a one-of-a-kind AI & Analytics event driven by themes & topics sourced from our thought leaders, backed by data and ground-up industry analysis of AI & Analytics strategic trends, themes, scenarios in Indian & global enterprises, GCCs, Technology, BPM, Cloud & Consulting firms, pure-play analytics firms, platform providers & startups. The first edition of BEYOND will be graced by 30+ eclectic and marquee speakers, who will share the first-hand perspective and insights into the new-age AI & Analytics possibilities and will be attended by 150 CXOs and 500+ participants.
BEYOND 2023

Coverage Areas
BEYOND 2023 will stretch your thinking and broaden your perspectives with a practical, behind-the-scenes look at how Indian, global enterprises, Platform & Cloud providers, GCCs, pure play analytics firms, startups are crafting AI & Analytics strategy across the enterprise value chain to create value and differentiation.
BEYOND 2023 is also designed for leaders, executives & working professionals that are evaluating the feasibility of introducing AI in their organizations, GCCs and businesses, planning to work on AI driven business models. Business leaders & executives that are planning to build their AI capabilities in evolving the strategy for their businesses and organizations. Academicians, Deans, Professors, Faculty Members from academic institutions planning to augment AI & Analytics coverage, understand AI & Analytics industry trajectory coupled with interfacing with top notch AI & Analytics leaders are encouraged to attend as well.
Given the cross-industry and cross-functional relevance of this event, AI & Analytics aspirants, savants, learners from HR, Marketing, Finance, Supply Chain & Operations are encouraged to attend as well. The event will also detail out the strategic significance of AI and its indispensability to improve business performance of business functions and enabling the enterprise stay relevant.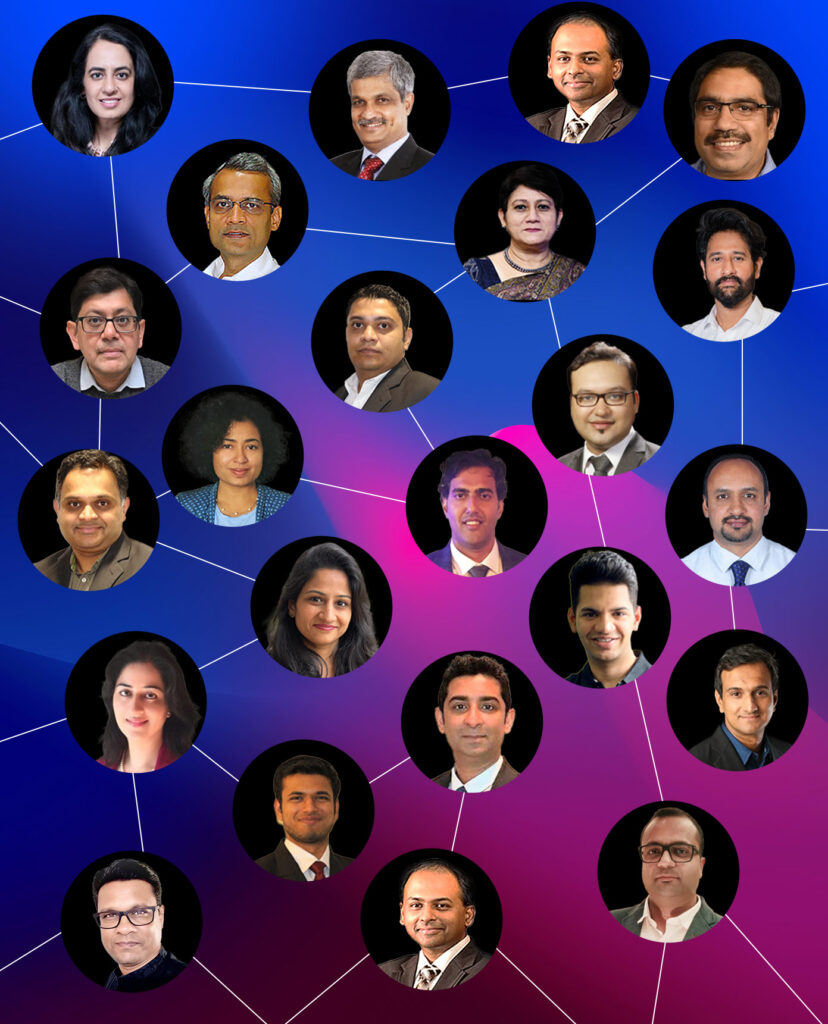 Great opportunity to meet the AI & Analytics leaders, understand how industries are leveraging AI to create business value and most importantly, showcase your best practices to the entire world
Vijoe Mathew
AB InBev
BEYOND, a huge event hosted by 3AI is exciting for AI & Analytics leaders, enthusiasts & practitioners. Looking forward to participating. See you there.
Saswata Kar
Philips
BEYOND 2023 is a very good opportunity to network with top of line AI & Analytics leaders and learn about their successful journeys
Saurabh Agrawal
Lenskart
In BEYOND 2023 you will get to hear from the best of AI & Analytics leadership across the industries, as they share their experiences on driving Strategic Decisions, Business Performance and Organisational Transformations through AI
Indrani Goswami
Razorpay
Book your Delegate Pass today
Note: This is an in-person event. There will be no online streaming of this event.

Cancellation and Refund Policy:
Delegate Passes cannot be cancelled or refunded. You can however transfer your Delegate Pass to someone else in case you are not able to attend the conference.
For transferring your Delegate Pass, write to beyond.3ai.in with details (Name, Email ID, Mobile Number, Company, and Designation) of the person to whom you want to transfer the Delegate Pass.

For any queries, contact: +91-9642633311 / beyond.3ai.in
Our Previous 9 Large Scale Format Events
For corporate partnerships, write to us at